Purely raw. Instinctively healthy.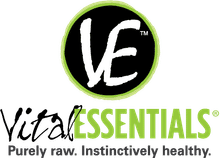 All FUR Fun Training and Event Center is proud to carry Vital Essentials in Addison, Texas. Welcome to family-owned Vital Essentials a raw pet food leader. More than that, we're a leader in healthy pet food. Our products help transform your dog's or cat's health, are made with locally sourced ingredients and are USDA inspected and certified.
Contact us for more information. We're happy to help!